Ticker Wellbeing Magazine: September edition
As we welcome autumn and its decidedly unpredictable weather, our Ticker Wellbeing Magazine focuses on back-to-school tips for Ticker parents as well as autumn wellness ideas.
September is well-known for Fashion Week, which is why Oxfam run the Secondhand September campaign, challenging people to shop only secondhand clothing for one month. We shared some tips on how to get started using charity shops and apps like Vinted.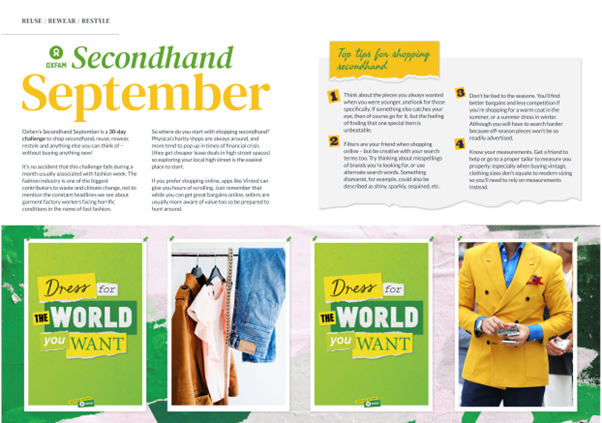 In the run up to Black History Month in October, we also shared a feature piece about this year's theme: 'Saluting our Sisters'. The five incredible women in the spread below represent just a few of the black women who've made and continue to make history.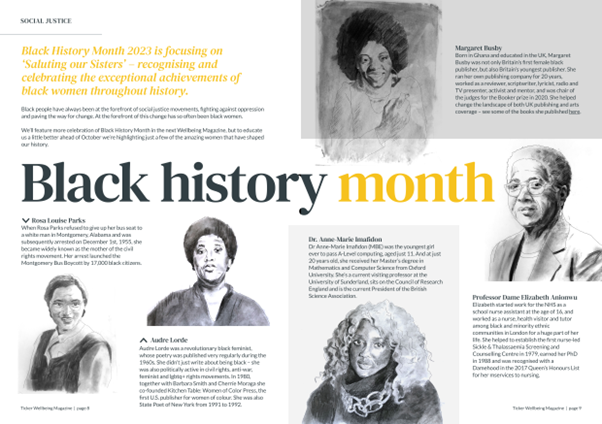 ---