Gary Lineker insures with Ticker pay-per-mile
Escalating claims costs and an unabating cost-of-living crisis have driven insurance premiums to an all-time high over the last year.
As a result, people are shopping around and becoming more aware of ways to save on their insurance, especially if they're a low-mileage driver. 51% now say that cost is the main focus when choosing car insurance, and the current crisis is making options like pay-per-mile policies much more cost-effective.1
We launched pay-per-mile insurance to give drivers more control over their insurance costs, but it's about more than that. We all need products that can flex with our life changes.
Our ambassador and investor Gary Lineker is now insured with a pay-per-mile policy after finding himself only driving a few thousand miles a year. With a small electric car, it's been an important environmental and lifestyle choice for him.
"Ticker's pay-per-mile product is perfect for people like me who are driving just a few thousand miles per year. It could really help people struggling with household costs, but it's also a good encouragement to drive less for the environment."

Gary Lineker Ticker ambassador and investor
How Ticker pay-per-mile insurance works
You make one upfront payment to protect your parked car from theft or damage
You get a fixed, individualised per-mile rate for the miles you drive
The self-install plug-in device sends odometer data to Ticker – we only look at the miles, nothing else!
You'll then see your journey costs and monthly bills in the Ticker app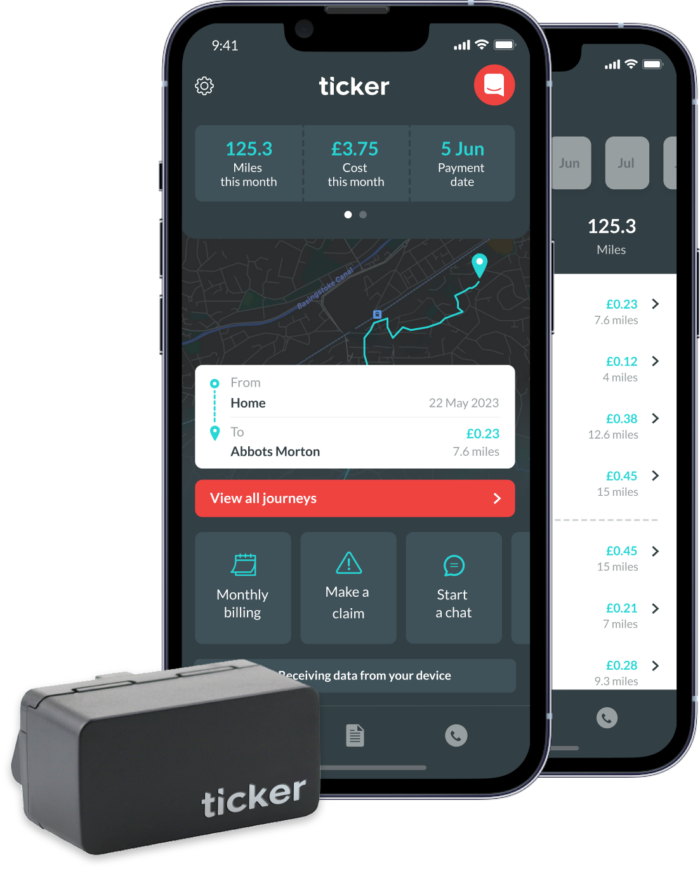 Learn more about our pay-per-mile insurance and see if you could save as a low-mileage driver.
1 Survey conducted by Research Without Barriers for TrakM8 between 1-12th Dec 2022. Sample of 1,636 drivers.
---