Mental Health Awareness Week at Ticker
By Ticker founder and CEO, Richard King
One of the things I'm most proud of is the spirit of Ticker. Even as we grow so quickly, we've managed to keep our spark by hiring brilliant, kind and humble people.
This week is Mental Health Awareness week: a chance for us to check in with ourselves and our working practices.
People work better when they're healthy, happy and engaged by their role and the company's goals. It's just good business sense to look after the minds we rely on to make this work.
What's going on at Ticker for Mental Health Awareness Week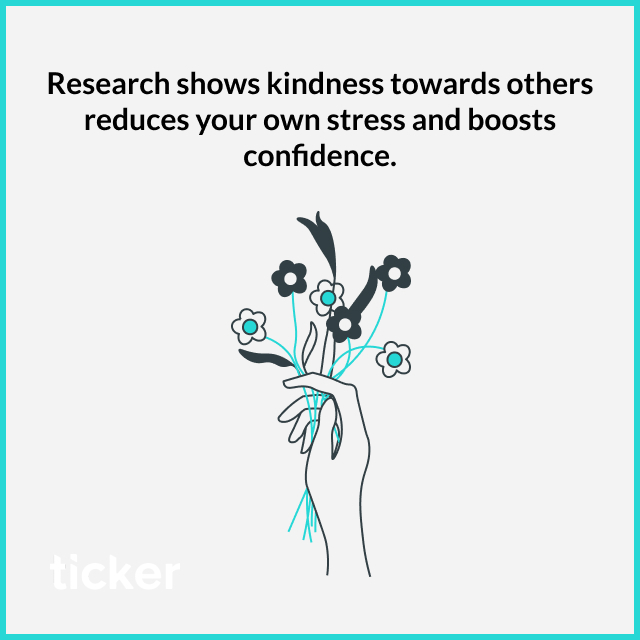 Daily inspiration
Our Chief People Officer and her team have been working tirelessly on a series of daily quotes, tips and encouragement to hit our inboxes this week.
As well as mental health advice, we're focusing on the 2022 theme of loneliness, which has spiralled as a result of the pandemic.
We're holding a number of sessions this week, one of which will be hosted by one of our pricing experts (who's a bit of a psychology nerd). He'll be telling us the science of why sleep is so vital for our mental health.
We're all responsible for helping each other. Sometimes, what it takes to actually go for the walk or ask for support is someone giving you a nudge to prioritise yourself.
"I wish I could show you when you are lonely or in darkness the astonishing light of your own being."

Hafiz of Shiraz
14th-century poet
Guest talks
We kicked off the week with a talk from Gary Lineker, football and broadcasting legend, and one of my closest friends. With all of his success, you'd never think of him as having suffered from Imposter Syndrome, but it's something that can hit anyone at any level. I asked if he'd come and share his experience (and his new dog, Filbert) with the team.
"In the early part of my career, even into my mid-20s and playing for England, there were many times when I thought 'they're going to find me out.' It wasn't till after I'd won the Golden Boot at the '86 World Cup and signed for Barcelona that I realised I deserved my place."

Gary Lineker
We're also having a guided meditation session from a mindfulness expert who's going to force us to sit still and breathe properly – something so simple, but so overlooked. Great way to end the day.
Connection
Because we're a remote-first business, we start every morning with a company-wide standup Zoom. We spend most of our days talking to each other, but there's a lot to be said for in-person connection.
This week, we've encouraged people to go into the office to get together with people they don't necessarily interact with that often. Our office is a creative space to work, of course, but it's more than that. It's a meeting-place in the old sense of the word: a place for us to be together.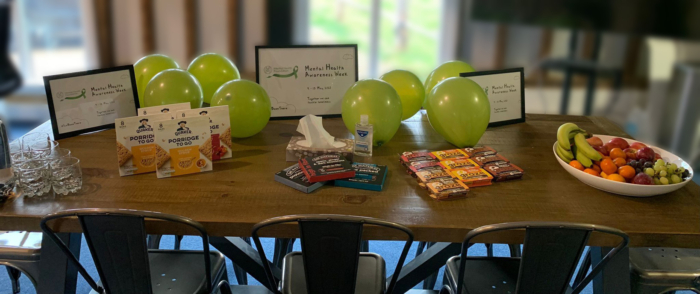 Getting outside
We all encourage each other to stay active, doing step challenges and Park Runs, but a bit more motivation never hurts, to make sure we're getting time away from our desks.
One of the days this week, we're all going for a short morning walk instead of our usual standup call. The team loves sharing their walks with the Ticker group chat, so I expect it to be flooded with greenery.
This weekend is also our first Ticker Nuclear Race. I had thought it would be a good event to get us all outside, being active and building team spirit – but from the prep I've seen people putting in, it's a bit more serious than I'd anticipated. We even have some people fundraising for mental health charity Mind, which is just incredible.
It's not just a week
Mental Health Awareness Week is an important checkpoint. But this goes far beyond a week and some fun events. It's a year-round commitment that we make to looking after ourselves and each other.
A huge thank you to our People team for their wonderful work to keep us healthy, this week and every week.
---