Ticker in InsurTech Magazine
As founding a business goes, Ticker has been the sort of startup that entrepreneurs dream of. An incredible exec team, passionate investors and rapid growth.
In March's InsurTech Magazine, our founder and CEO, Richard King, talks about the gap he saw in the connected insurance space, the sophistication we've built into pricing – and the next products we'll be launching in 2022.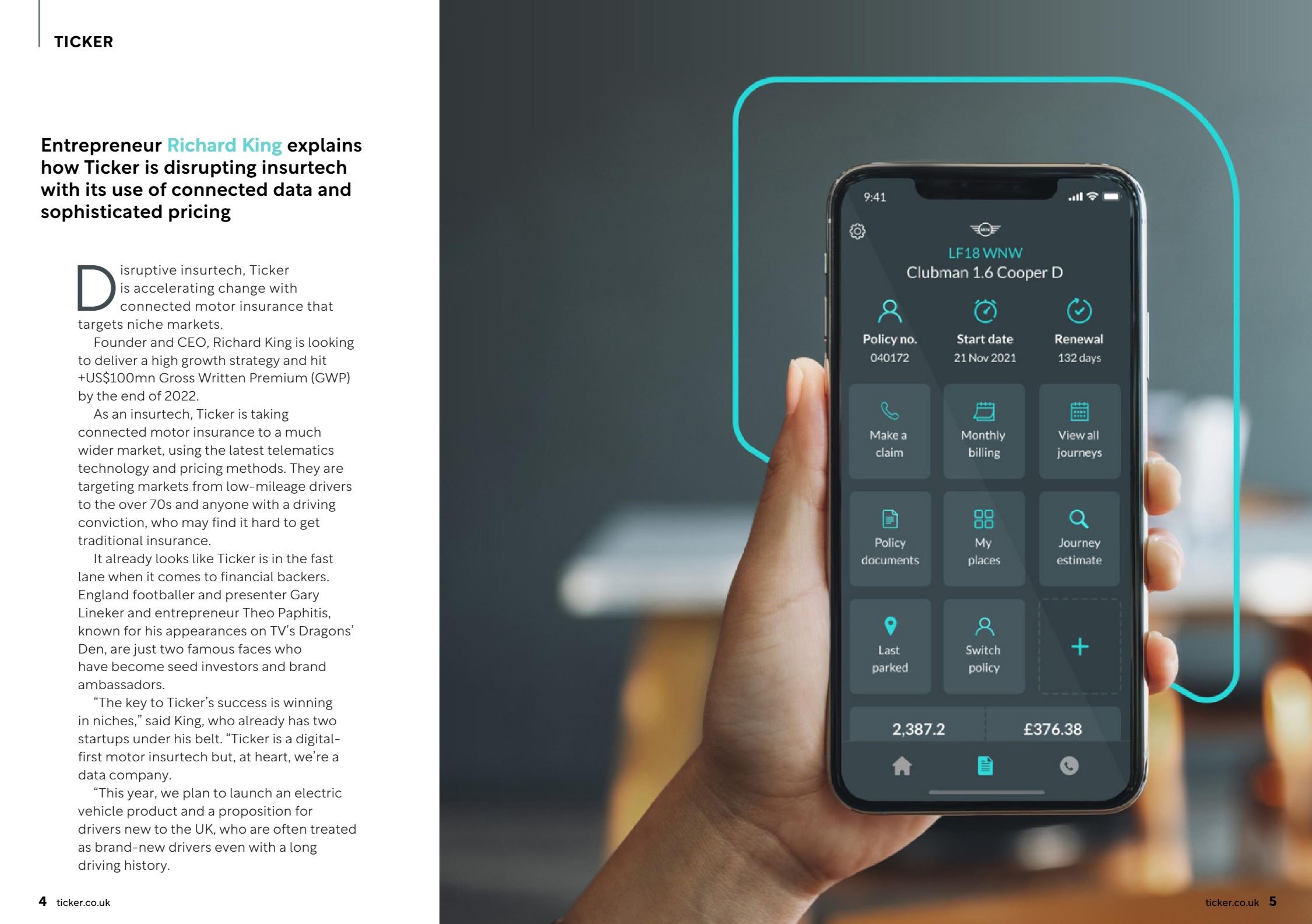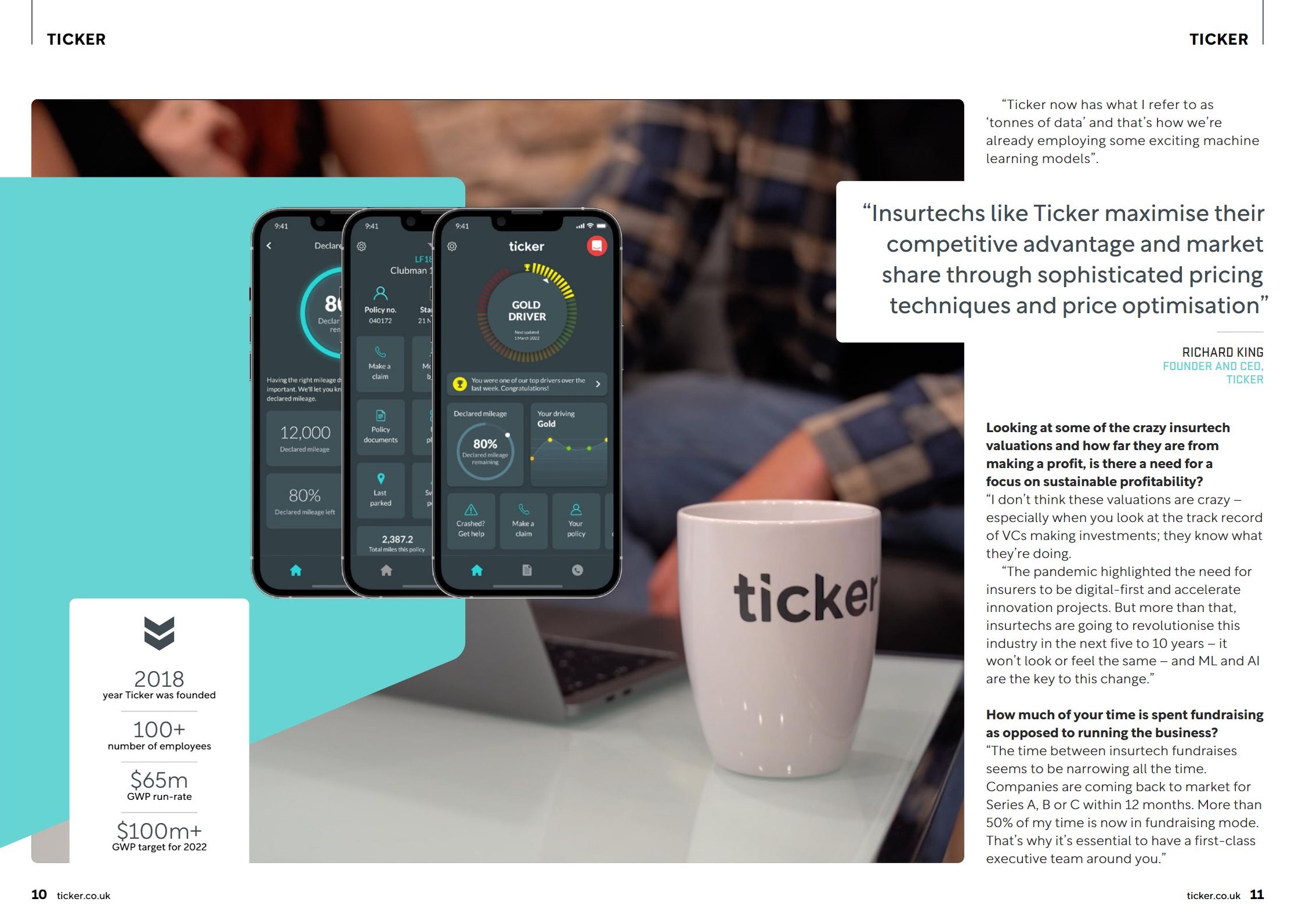 Read the InsurTech Magazine report
---