Consumers want more engagement and flexibility from insurers
A new survey of insurance consumers shows that the majority want more engagement from their insurers, more flexibility in their products and more communication during claims.
While insurtechs like Ticker are built to do this, traditional insurers are clearly struggling to adapt to modern insurance needs.
Usage-based products are in the public consciousness
Subscription models have grown rapidly in popularity over the last decade, but the pandemic highlighted how important flexibility is in every area of our lives. Many of us have driven less over the last two years, and the trend is continuing down.
Committing to mileage or even a car or address for an entire year isn't always realistic. Now that we live in an on-demand culture, insurers have to be able to offer flexibility in their products and service.
Giving consumers the ability to manage their policy themselves or pay based on how they use a product gives power back – when they often feel unempowered by insurance.
Insurers need to talk to their customers
A shocking 14% of consumers reported that they don't even get renewal reminders from their insurer. That's not only poor business; it's giving the customer less agency to find the insurance price they need.
When we released self-service renewals in the Ticker app, it was an immediate hit. We made the process quick, easy and clear: a renewal you can handle yourself, in your own time.
But even self-service still requires communication. We still remind customers that their renewal date is coming up and offer support.
Insurtech isn't about automating everything. It's about using technology to make insurance easier for our customers, but staying present so we're here when they need us.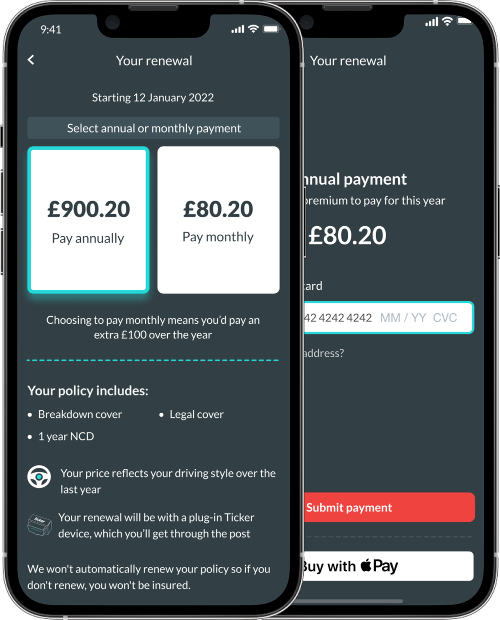 ---