Ticker reaches the final of the Great British Workplace Wellbeing Awards
The last two years were not only challenging because of the pandemic; they were also a huge growth phase for us. A lot of hard work has gone into making Ticker a success.
Everyone at Ticker works remote-first and the team is growing rapidly, so making sure we're always focused on wellbeing is vital.
The Great British Workplace Wellbeing Awards
These awards recognise businesses that make an extra effort to help their teams thrive, however they work. We've reached the final alongside some amazing names like Investec, Bank of England, Royal Mail and Warner Music.
Our category – Best Wellbeing Strategy – looks at the top-to-bottom approach to keeping everyone happy and healthy.
The most important things we've done for wellbeing
Engaging a business psychologist in the early days of Ticker, who has worked with teams and individuals on mental wellbeing
Deciding to move to remote-first working, so we can invite people from diverse backgrounds and with different flexibility requirements
Redesigning our onboarding process from scratch, to make sure new starters integrate as well as ever, despite not meeting everyone in person
"The biggest problem with remote working isn't people working less – it's people working way too much. This is why we've put so much focus on people's wellbeing. We've worked through the challenges and established a way of working together digitally that maintains morale and collaboration. It's a great feeling to have that recognised outside of Ticker."

Richard King
Ticker founder and CEO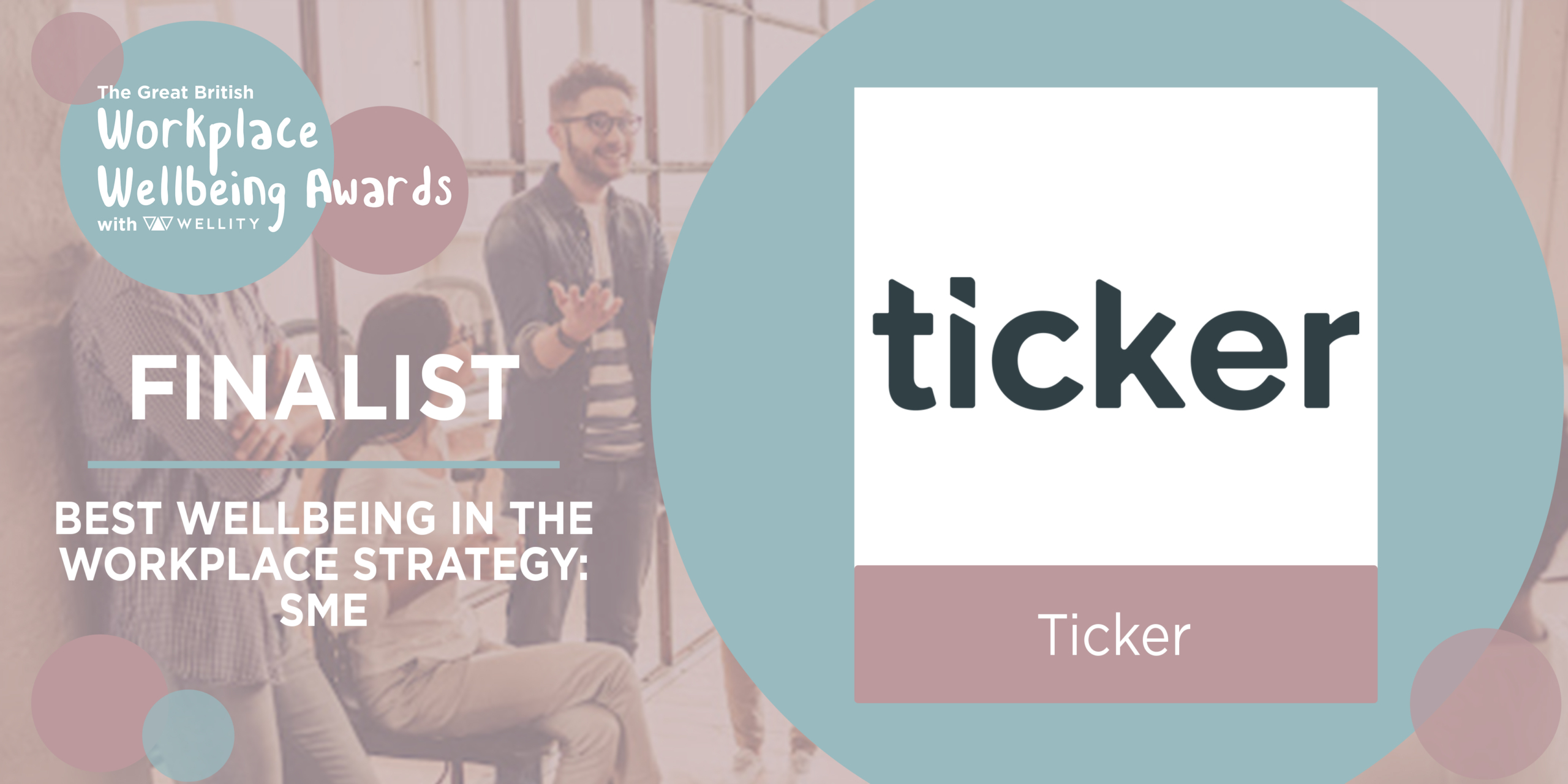 ---