Driving test timeline after lockdown
UPDATE: driving tests will now resume on 22 April, allowing time for learners to take some driving lessons from 12 April so they're prepared.
The government announced its timeline for the easing of lockdown yesterday, setting out key events over a number of months.
Driving tests weren't specifically mentioned in Boris Johnson's speech but are included in government documents. It's a small spot of light at the end of the tunnel for learners and instructors.
When will driving tests be back?
The current plan is for theory and practical test centres to reopen on 12 April along with other phase-two activities.
However, there's already a huge backlog of people who had driving tests booked and will now be hoping for a rescheduled slot. If the DVSA honours those test slots as it had promised, it's going to be weeks (if not months) before the booking system opens again.
As anyone who tried to book a driving test last time the DVSA reopened slots will remember, that system had queues of many thousands of desperate learners. They waited hours and faced constant timeout issues.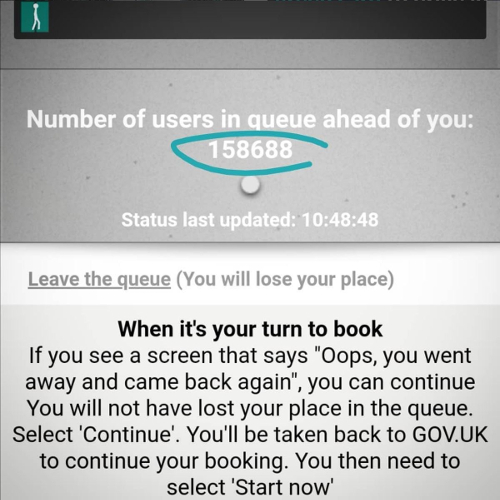 When will driving lessons restart?
In theory, driving lessons should restart on 12 April as part of the second phase of lockdown easing. This is when gyms, non-essential retail and outdoor dining are hoped to open.
As with driving lessons last year, both instructor and learner will need to wear a mask. One positive is that many driving instructors will have had their vaccination by this point, as the average age of an ADI is 52.
Private practice with someone from your household has been allowed during our current lockdown but from 12 April, it won't need to be limited to essential journeys.
We'll update this post as soon as we have official confirmation on when driving lessons can start.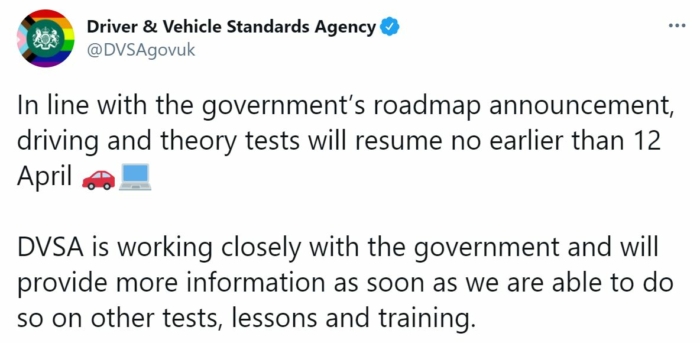 ---