The UK's first medium-sized electric van
The UK's first medium-sized electric van has finally arrived, a year later than scheduled – and it qualifies for a government grant.
The Mercedes-Benz eVito
The Mercedes-Benz eVito is the first opportunity for drivers of mid-sized vans to go electric. The entry-level eVito Pure starts at £39,895 for the 3.2-tonne version.
BUT the eVito is eligible for a government grant, due to the lower emissions. This grant takes up to 20% off that £40k, making an electric van a lot more interesting.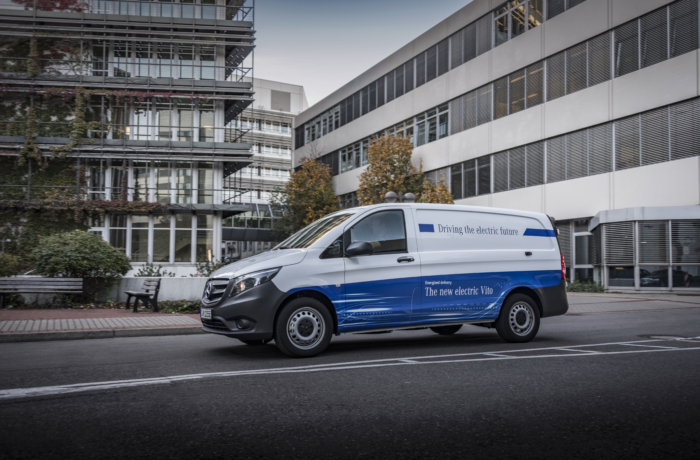 Is it time to go electric?
With the grant, the pricing for the eVito electric van is attractive. Parkers reports that it's similar to the Ford Transit hybrid – but that may not be enough for most van drivers.
The average range on the eVito is supposedly 93 miles on one charge and charging takes six hours. Not that convenient for anyone driving long distances, and not great if you work on-call.
Those negatives aside, if electric does fit the way you work, there are plenty of positives.
Mercedes says the eVito will give you:
Lower running costs compared with petrol or diesel
Lower servicing costs and easier maintenance
Lower purchase price with the government grant
Zero road tax
No congestion charges
It's not for everyone but if the price is right…
There are pros and cons to going for an electric van but it's promising to see an entry to the medium-sized market.
Electric vehicles are the way we're headed, so the Mercedes-Benz eVito could be the right opportunity with that tasty government grant.
---