Guidance for driving during COVID-19
Regularly updated to reflect GOV.UK driving guidance for COVID-19.
Last updated: 12 May 2020.
When you're allowed to drive during COVID-19
A lot of us are holed-up at home but even with social distancing guidance in place, sometimes you will have to drive.
However, none of us should be doing a lot of driving during COVID-19 unless we have key worker status. The rules are strict – for good reason. The more we move around, the higher the risk of spreading COVID-19 to more people.
If you're not a key worker
This is general government guidance (not just for driving), but the only reason you should be using your car is to:
Go to work if it's impossible for you to work from home
Travel somewhere nearby to exercise – from 13 May, exercise is unlimited
Get to a shop for essential supplies
Go to a pharmacy for medicine
Take food or medicine to someone vulnerable
Leave home for a medical or safety need, such as giving blood or escaping a dangerous situation
If you are a key worker
Key workers are absolutely allowed to drive during COVID-19, to get to their place of work or to those under their care. You can also drop off your children at school, under the educational provision for key workers. This is as well as the reasons above.
What COVID-19 means for your insurance
Insuring your vehicle is still the law. Even if you're not driving much over the next few months, your vehicle must be insured.
If you've just bought your Ticker policy, your self-install box will still arrive by post within a few days – or just after your policy starts, if you've bought in advance.
How COVID-19 affects road rules
It doesn't!
Usual speed limits and traffic rules still apply. It's tempting to speed on quieter roads but please don't risk it – our emergency services are focused on COVID-19.
Your MOT during COVID-19
MOTs have been extended by six months for cars and vans, so you'll have an extra six months from your MOT due date to get your vehicle tested. Garages aren't conducting any MOT tests for at least the next few months.
This doesn't mean your vehicle doesn't have an MOT. Your MOT is considered valid for an extra six months.
You MUST keep your vehicle in a good, roadworthy condition. This is a requirement of your insurance and the police could charge you for driving a dangerous vehicle if you don't.
How driving tests are affected by COVID-19
Theory tests are suspended until at least 31 May, but you can do an emergency theory test if you're a key worker.
Practical driving tests for all vehicles are suspended for at least three months (from 20 March 2020). If you've had a test cancelled, you'll automatically get priority when tests resume.
However, key workers (like NHS workers and delivery drivers) will still be able to take their test. The government knows people will want to avoid public transport or need to drive a different kind of vehicle, so you can still book an emergency practical driving test as a key worker.
We're here to help as usual throughout COVID-19
How to talk to us:
Chat through your Ticker app or here at ticker.co.uk
Call on 0345 305 2774 – we're here 9am to 5pm, Monday to Friday
Claim or report an incident on 01204 600 355
Email [email protected]
Stay home, protect the NHS and save lives
When in doubt, don't go out.
Remember, if it is completely necessary to leave home: stay two metres (6ft) away from other people at all times. Wash your hands as soon as you get back.
Find out more about how we're managing your insurance during coronavirus.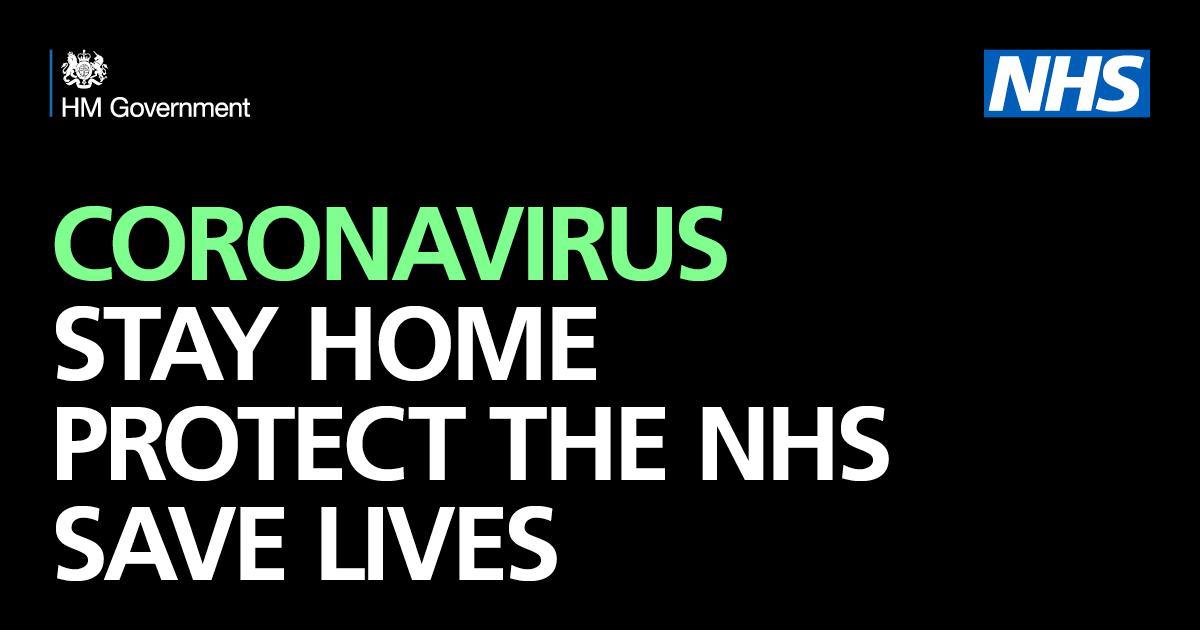 ---