Ticker's Rising Star
Insurance Innovators Rising Star Award 2019
Name: Joey Ross
Role: Senior Pricing Analyst
Joey was clearly a star from his first interview: he challenged me and the CUO on plans for growth right there and then. Since joining in the early days of Ticker's development, Joey has shone as an infectiously enthusiastic and talented member of the team.
We nominated Joey for Rising Star because he's shot through a career most 40-year-olds would be proud of in just a few years. His trajectory is terrifying and we can only stand by in amazement.
His work in the pricing team has been entrepreneurial and fed by a keen interest in behavioural economics. Ticker's startup environment has also let him apply his knowledge in other areas, such as UX design and product positioning.
Despite being such an obvious genius, Joey is understated about his achievements in his work, various sports and side-hustles. He's never without a smile, which belies the serious amount of thinking going on behind it.
Congratulations, Joey. You're a huge part of the Ticker family.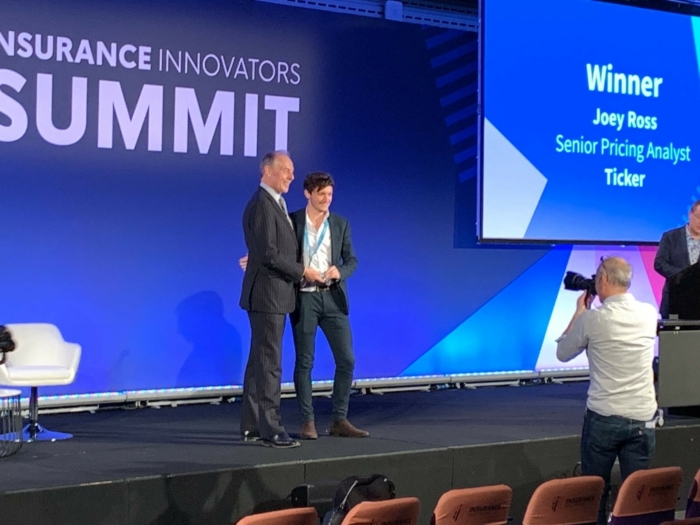 ---