Ticker hits the front page of the Insurance Times
This week, Ticker made the front page of the Insurance Times's April issue, with an exclusive interview. Richard King, Ticker CEO, and investor Gary Lineker talked to the magazine about how Ticker came about, where it's going – and why Gary's put his faith in telematics insurance.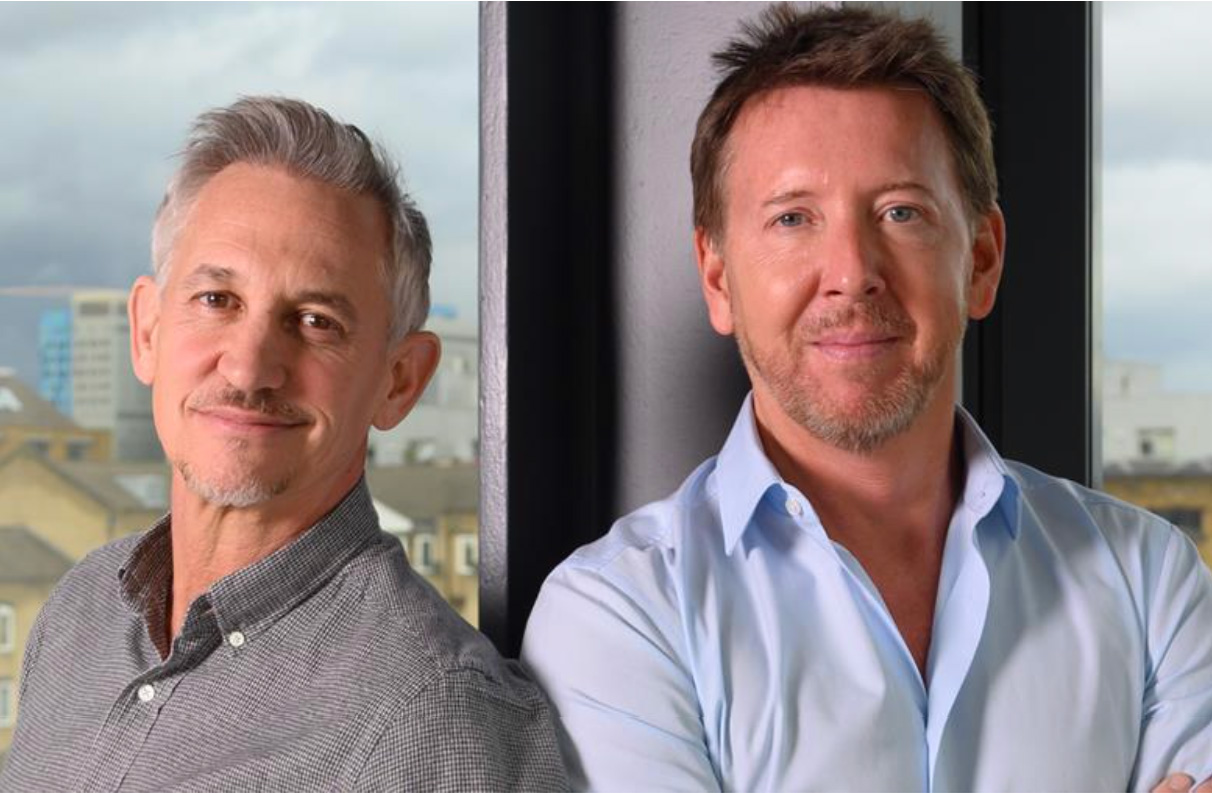 Focusing on the fundamentals
A huge focus for Ticker is on the fundamentals for success: pricing and claims. The team is made up of industry experts, all of whom are also more than willing to get their hands dirty, in a working environment that doesn't put up barriers to sharing data, skill or knowledge.
"There are a lot of start-ups and disruptors that are very much focused on trying to create new markets, and using PR to create value. We're a disruptor focused on the basics, which is underwriting and claims, and using telematics data in the most intelligent and appropriate way possible. "We're only going to be successful if we achieve our volume targets, while delivering an attractive loss ratio. The only way you're going to do that is if you're smart in using the data to get underwriting and claims right. That's why I've brought in a lot of people that have got real pedigree in pricing and claims."Richard King Ticker CEO
The investment
As well as Munich Re and the founders, Gary Lineker came on board as an investor after hearing Richard's early ideas for a new telematics insurance proposition.
"Kingy explained how Ticker was developing a new box that was cheaper and self-installable, which meant they could take telematics to a much wider audience. It sounded like another great idea, so it was an easy decision to get involved again. "Any investment in a start-up has a high degree of risk – that's why the returns can be so good. But I have a lot of faith in Kingy. He's got an excellent track record and he's assembled a great team."Gary Lineker Ticker investor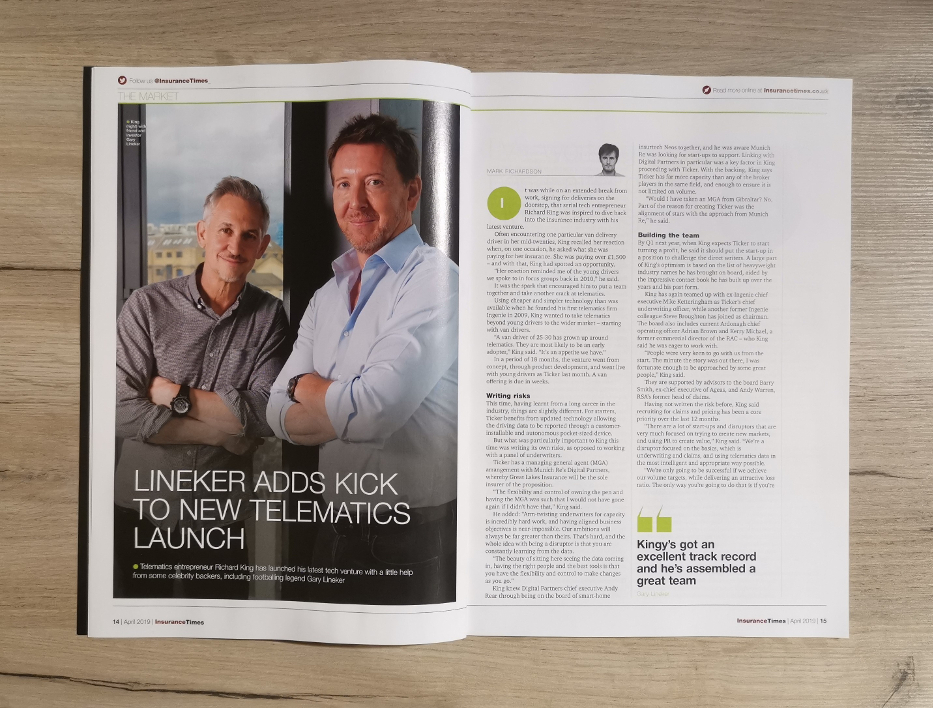 Being a market-maker
Ticker is leading the new era of telematics insurance by designing propositions that answer the problems different groups face. After talking to lots of van drivers, Richard saw the opportunity to take telematics mass-market.
"If a van driver goes to any of the other insurers, they are being offered a young driver telematics proposition. We believe we're the first to come to market with a proposition designed with van drivers in mind, rather than crowbarring them into a young driver product. "We'll be out there taking the arrows, trying to be the market-maker for van and older drivers with telematics. We did it for young drivers, and we can do it again."Richard King Ticker CEO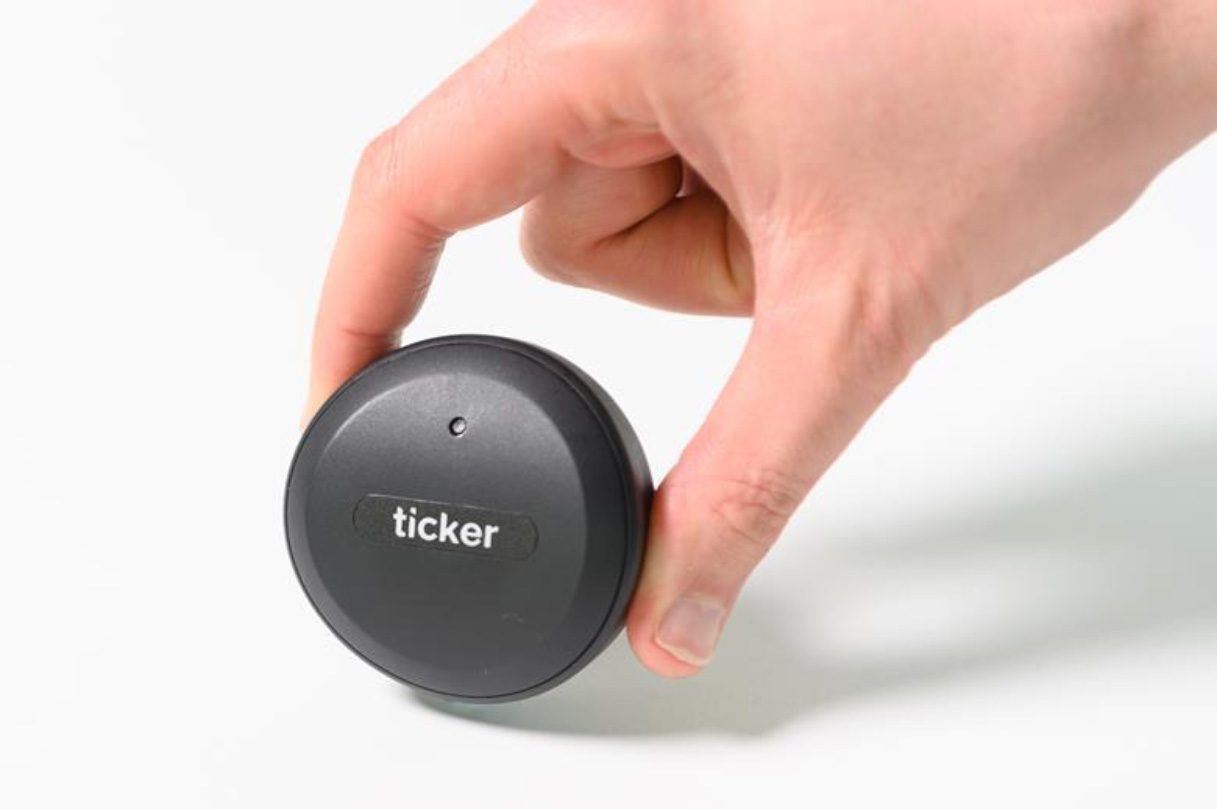 ---